The story of the Ramzi Educational Center started seven years ago under the name of Toffy & Joy, which at that time it was just a nursery. Over time, the context and the requirements of the parents encouraged the owners to develop it, creating a kindergarten and an after-school so that the children have continuity and develop a beautiful relationship with each other.
We live in an intensely technological age, and children are the expression of our future, won't you agree? Every time the child is in kindergarten, parental control is reduced, and then worries can arise.
Our client, Ramzi, wanted to keep up with technology, but more than that, to offer a method to increase the parent's confidence that the little one is fine, to facilitate communication between parent and educator, and also to help in following the child's evolution. Ramzi, therefore, called on our team to create a customized, easy-to-use, and efficient mobile application.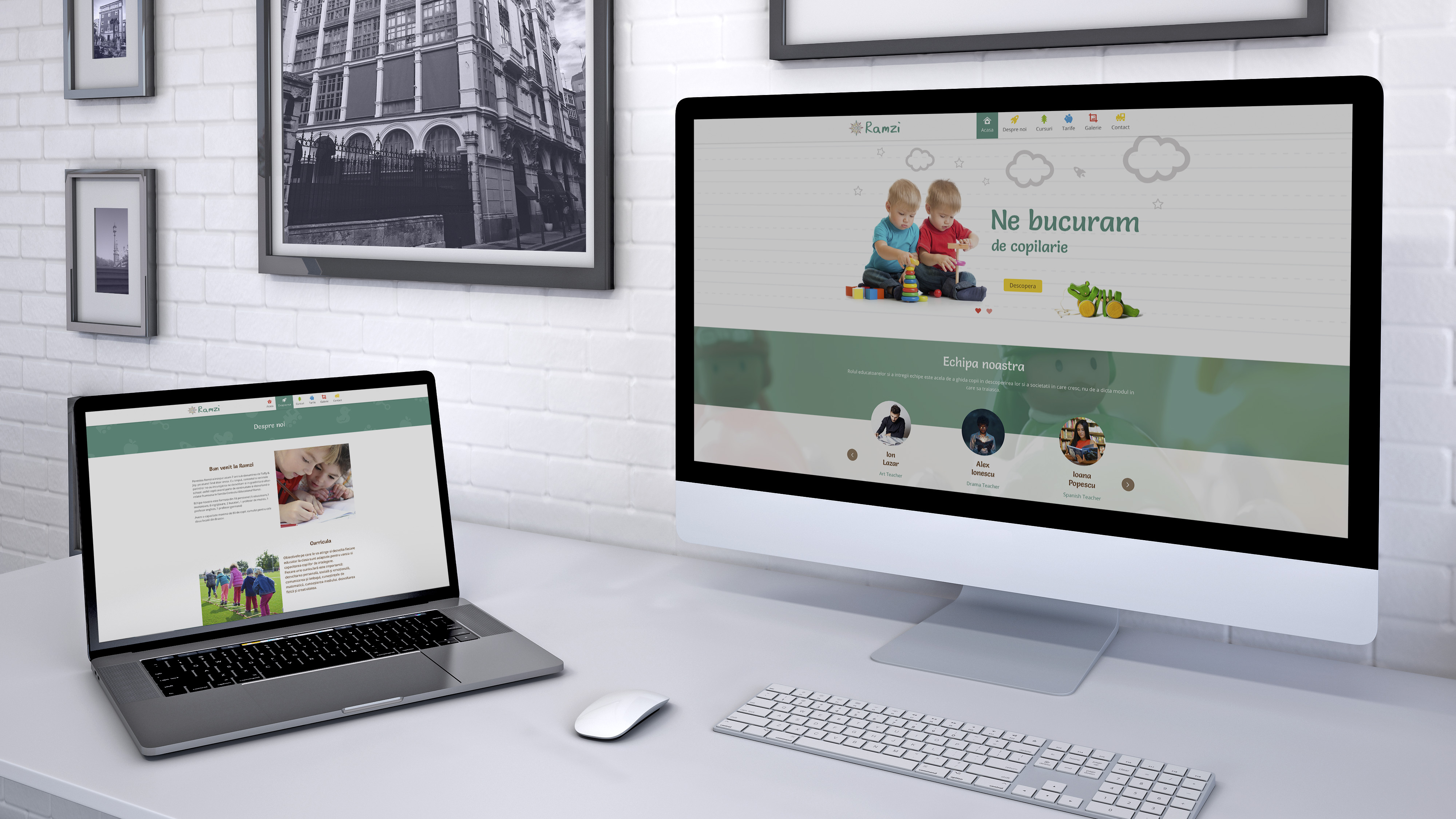 Within the application, the parent can supervise the child in kindergarten at any time with the help of a supervision system. The educators constantly update pictures and information about the daily activities in which the little one participates (games, visual arts, cinema, theater, dances, lunch story, etc.), and also details about monitoring meals and sleep. The application offers access to the weekly menu and the monthly invoice as well.
The child's development – always a priority, is closely monitored by the educator, who transmits his observations on the small daily successes through the application. Similar to a family album, these notes provide an overview of the child's journey in kindergarten, and thus the parent gets greater satisfaction for their achievements.
We gladly received this wonderful proposal – to be a part of Ramzi's development, and we invested, in addition to experience, a lot of dedication because we truly believed in its potential to bring value to the world of the little ones.
Thus, we have built the presentation website and the mobile application. Given the dynamic users flow, we developed the mobile app natively, using Java for the Android application and Swift for the iOS application, and brought an attractive and easy-to-use l UI/UX for the parents.